I maintain a facebook (fb) profile NOT because I use it, but because some people insist on only communicating through facebook. That's not intended to be an insult either, just the reality of things. I have long talked about deleting it and I probably should except for those messages and the rare opportunity that recently came up.
I was nominated by a close friend to name 10 albums that have influenced my musical taste and upbringing. And during this covid haze of boredom I thought sure I'll play along. For those who don't do fb (good for you!) here's a summation without friend comments.
I had seen this challenge (game?) once or twice before going around on fb but basically ignored it. I'm only logged in for a message after all. As with all things in this one had rules attached. Those are: No explanation no review, just post the cover art. One album per day for 10 days. Simple. Except I'm not going to be on fb every day for 10 days, so I did this over the course of 2 days. Rule #2 broken. I also quickly realized this list would be far bigger than 10 albums, rule #2 broken again. And what good is it to post only a cover of an album that has 'influenced my musical taste and upbringing' without some explanation as to why? After all it may only be the song writing, or the playing style of one of the band members. So I also decided I had better 'bloviate' a bit on each one. Rule #1 broken!
Yes that's right, I didn't follow the rules AND I didn't nominate anyone else but opened it up to all to participate as they desired. This is an interesting exercise in memory if nothing else. The albums are in no particular order. Incidentally, for the kids 40 and under out there, 'album' is the proper term. No, it does not refer to a vinyl disc, although in the day we used it in that way. An album is a collection. In this case, a collection of songs. Even if you download it into the digital music player of your choice, if there's more than one song, it's an album.
There are many not in this list that have had an influence, but these albums (and a few others by these same bands) have pretty much been the soundtrack for my life. Songs from all of these albums to this day randomly pop into my head.
After a few replies from friends saying they had never heard of the band or artist or album I also amended various posts with links to the audio, which are added here as well. So with that I present my own version of 17 albums that greatly 'influenced my musical taste and upbringing'.
NOTE: I do not own the copyright to any cover artwork posted here, they are presented for reference purposes only.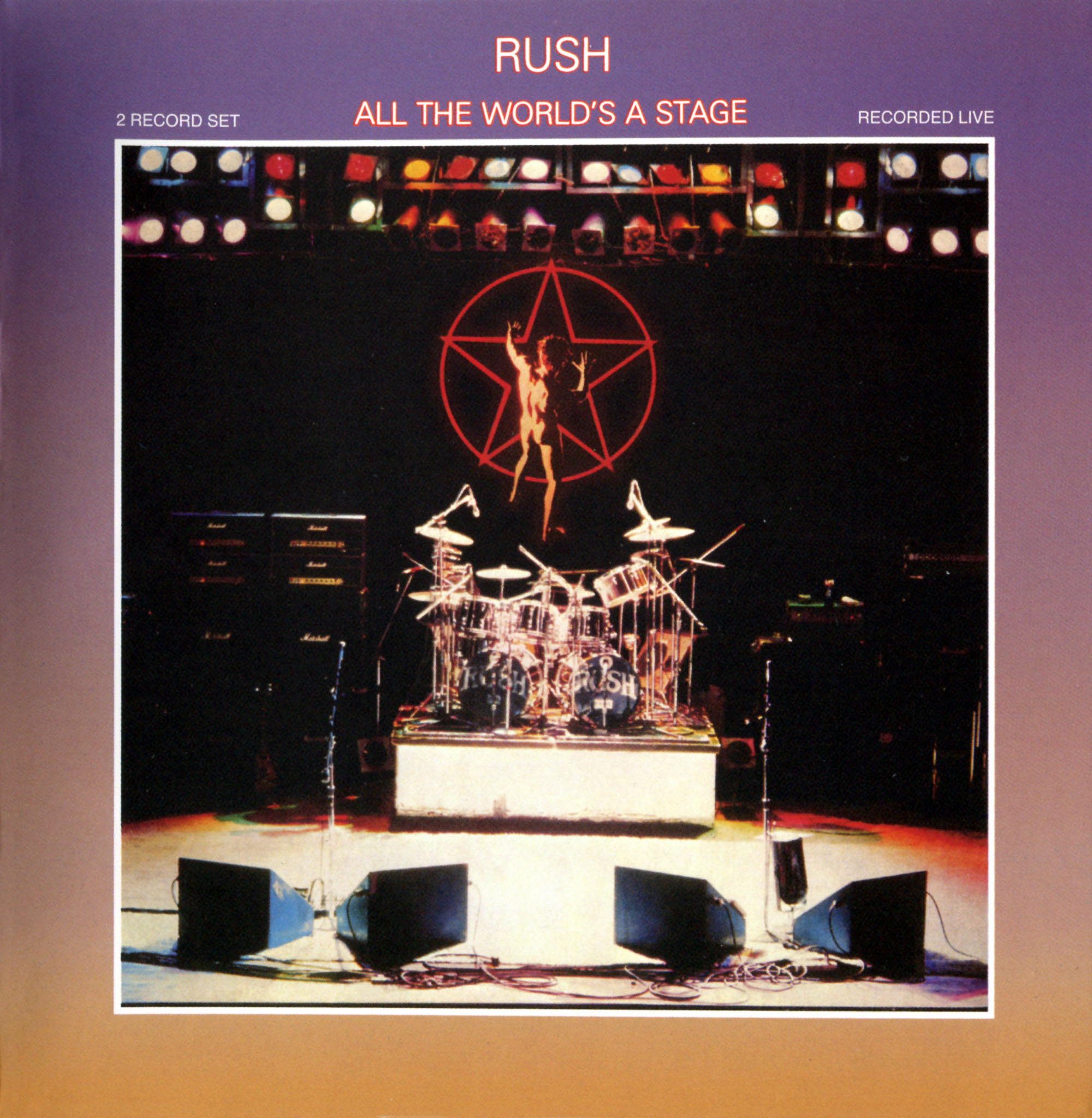 Album #1 : All The World's A Stage by Rush
I could easily post 10 albums by Rush alone. This is not the first Rush album I owned (I go all the way back to their first) but I loved the live energy and learned to play it from start to finish. I actually listen to their last 4 albums more than this one these days but this one had a formational impact on me as a musician. Alex Lifeson taught me how to write and play guitar in a guitar-bass-drums three piece so that you almost don't notice there's only one guitar. I have always admired these guys. High school buddies that stuck together all these years and continued to evolve as musicians and writers. They are the real thing! So sad we lost Neil recently. It truly is almost like losing a friend.
Album #2 : Chicago Transit Authority by Chicago
Chicago's first album. I could list about 5 of theirs. Way back when I bought this album I played drums. At that time I so wanted to be like Danny Seraphine, Chicago's drummer. After transitioning to guitar, Terry Kath taught me how to tastefully use a wah pedal. He was a master.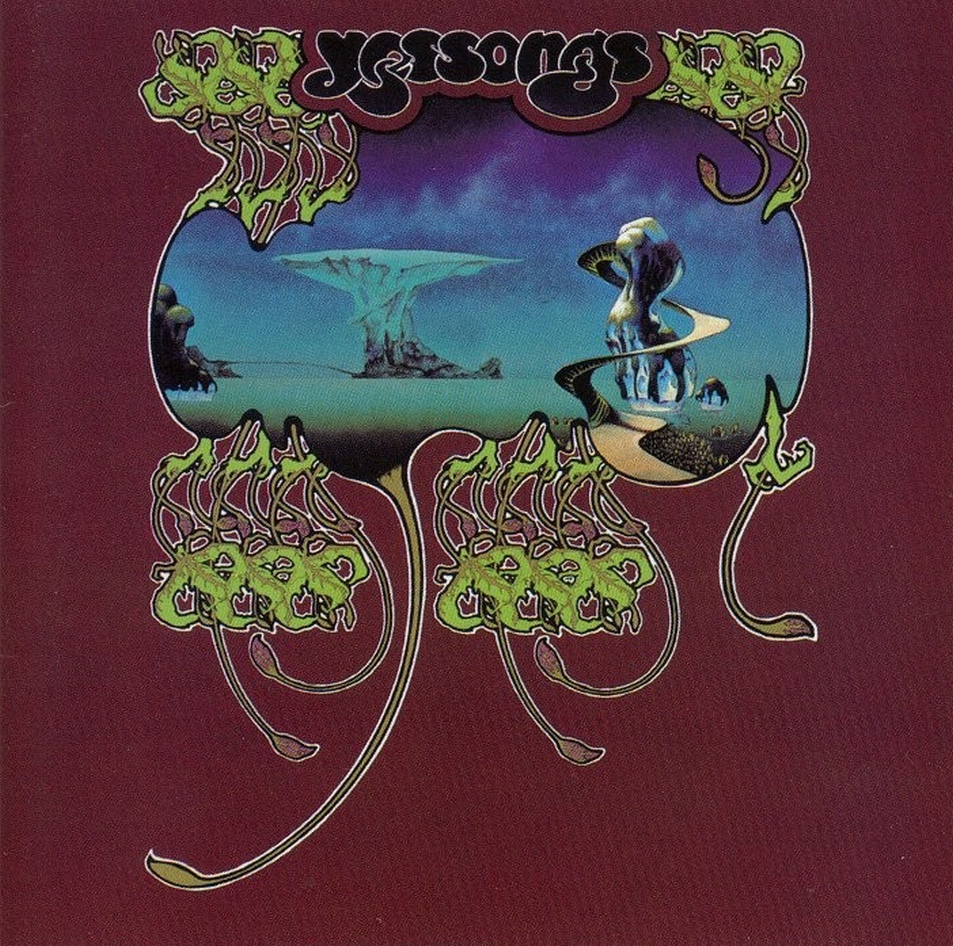 Album #3 : Yessongs by Yes
Another live album. I often tended towards live albums because of the energy the band had when performing and because there were no overdubs. A live album is the real band. Steve Howe taught me I should burn all my guitars! LOL "Siberian Khatru" and "Starship Trooper", not to mention "Roundabout". Amazing writing and playing.
Album #4 : Machine Head by Deep Purple
Organ that rocks like a guitar! I heard "Smoke On The Water" and Yes' "Roundabout" probably in the same week sometime in the early 70's, I can practically remember the exact moment. They have been etched in my mind since. With Jon Lord's organ growling like a monster and Richie Blackmore's guitar this album grabbed me by the throat and has not yet let go. "Smoke On The Water" is in fact my phone ring tone. I'll never tire of it.
Album #5 : Sabotage by Black Sabbath
I had to pick one of Black Sabbath's albums and this is the one I still go to first. A close second would probably be their first album. In the tired war of who was the very first metal band, Sabbath or Zeppelin, all you have to do is compare each band's first albums. Sabbath wins hands down. Tony Iommi is a metal master. Great riffs on this one.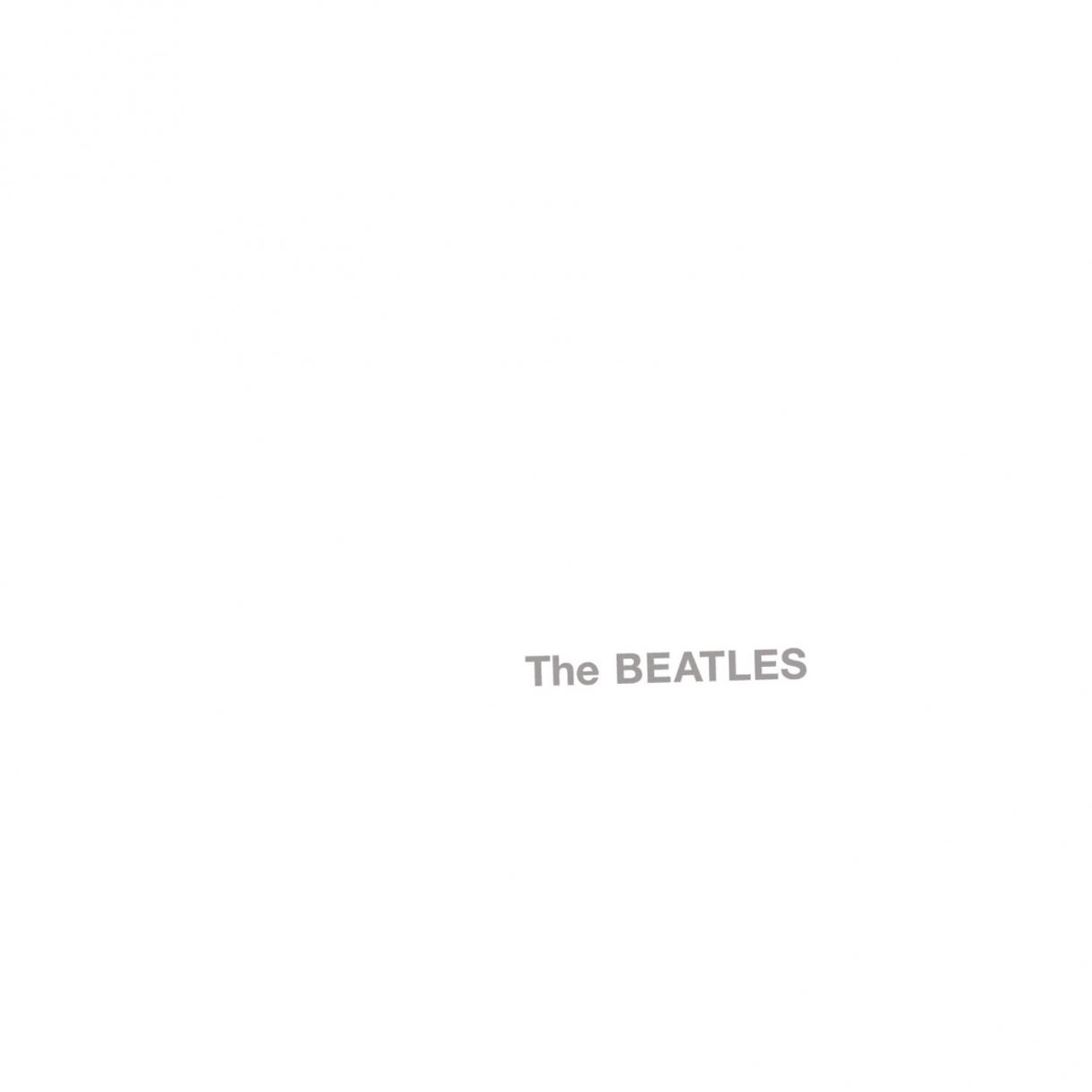 Album #6 : The White Album by The Beatles
OF COURSE I was influenced by these guys. I can remember them as far back as…. a long time ago. I believe the actual title of this album is 'The Beatles'. It was around 1972, in Okemos, Michigan, my best friend Charlie and I would listen to over and over at his house. I of course have the CDs but still have the original vinyl on the Apple label. It's a brilliant work. These guys taught me song writing and vocal harmony.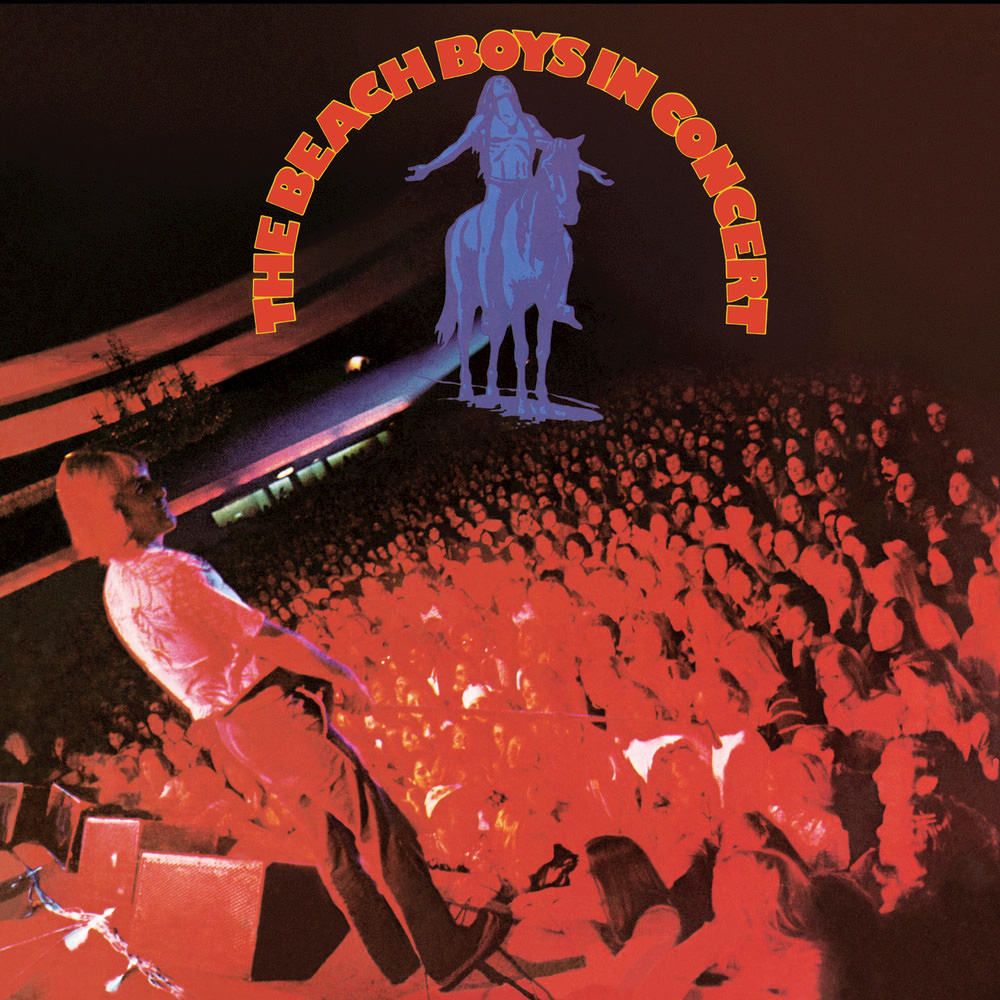 Album #7 : In Concert by The Beach Boys
Yep that's right, The Beach Boys, live. BUT this is the ONLY Beach Boys album I really love. Mom used to tell how at the tender age of 4 I would be swinging on the swing in Lafayette, Indiana singing 'Barbara Ann' at the top of my lungs. On THIS album, The Beach Boys had an amazing energy. Charlie and I were into this one as well. I discovered it because Mom bought it. I do have the CD (and vinyl) and it is still in my top albums of all time. This one rocks! Vocals and harmonies and song writing is how these guys influenced me.
Album #8 : Leftoverture by Kansas
From another group I could easily post several albums to this list. But "Carry On Wayward Son" was an instant life changer for me. It's one of the few songs that I feel is almost perfect in every way. Kerry Livgren's writing and playing has been a huge influence over the years.
Album #9 : Rising by Rainbow
Here begins some of the more obscure influences. Ritchie Blackmore after Deep Purple. This album featured some of the monsters in rock such as Cozy Powell on drums, Tony Carey on keys and a then little known Ronnie James Dio on vocals. Amazing riffs and a huge influence for me. I especially loved the classical influence in the writing on this album. When I think of music that sounds huge this album really encompasses that.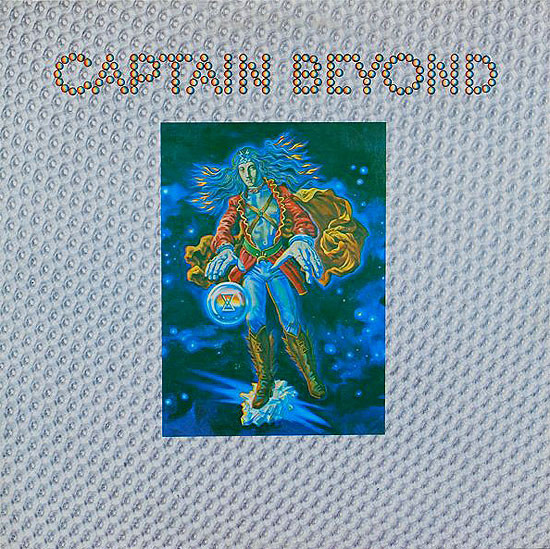 Album #10 : Captain Beyond by Captain Beyond
This was an early super group. The guitarist & bassist from Iron Butterfly, with drummer Bobby Caldwell from Johnny Winter's band and vocalist Rod Evans from Deep Purple. This was a HUGE influence over the years. Fantastic riffs, vocal melodies, and mostly in odd time signatures. Awesome, simply awesome. When I first heard King's X I felt like they too must have been inspired by this album, but in a conversation with bassist Dug Pinnick he told me he was familiar with them but they weren't a big influence. Many may call this album weird, I call it spellbinding.
Album #11 : Ardour by Ethos
The first release from relatively unknown Fort Wayne, Indiana band Ethos. It was on Capital records proving back then a great band can be signed just because you're THAT good. This album has great eclectic song writing somewhat in the vein of Yes. Very progressive and unique. A CD was eventually released in Japan. Good luck finding it for less than $50. I asked guitarist Wil Sharpe about it some time ago and he said he knew of no plans to release it in the US. I love this album. And no, it's not metal or hard rock.
Album #12 : Civilian by Gentle Giant
Yet another band it's tough to pick just one album from. These guys were cutting edge prog/art rock. They were always quirky which never fails to make me smile. This album was arguably their last, and least accepted by the prog & Gentle Giant community because it was the most accessible and comercial sounding while still holding on to their amazing writing and musicianship, and that's why I select this one. I probably listen to it a lot more than their other releases too. Great fun riffs. I love playing along with it.
Album #13 : Danger Money by UK
All UK albums should be on this list. I selected this because it was the first I heard and love it to this day. Superb musicianship is on every one of the UK albums and each line-up of the band was in it's own right a super group in the world of prog/art rock. The individual instrument parts and vocal melodies for every song are permanently burned in my mind.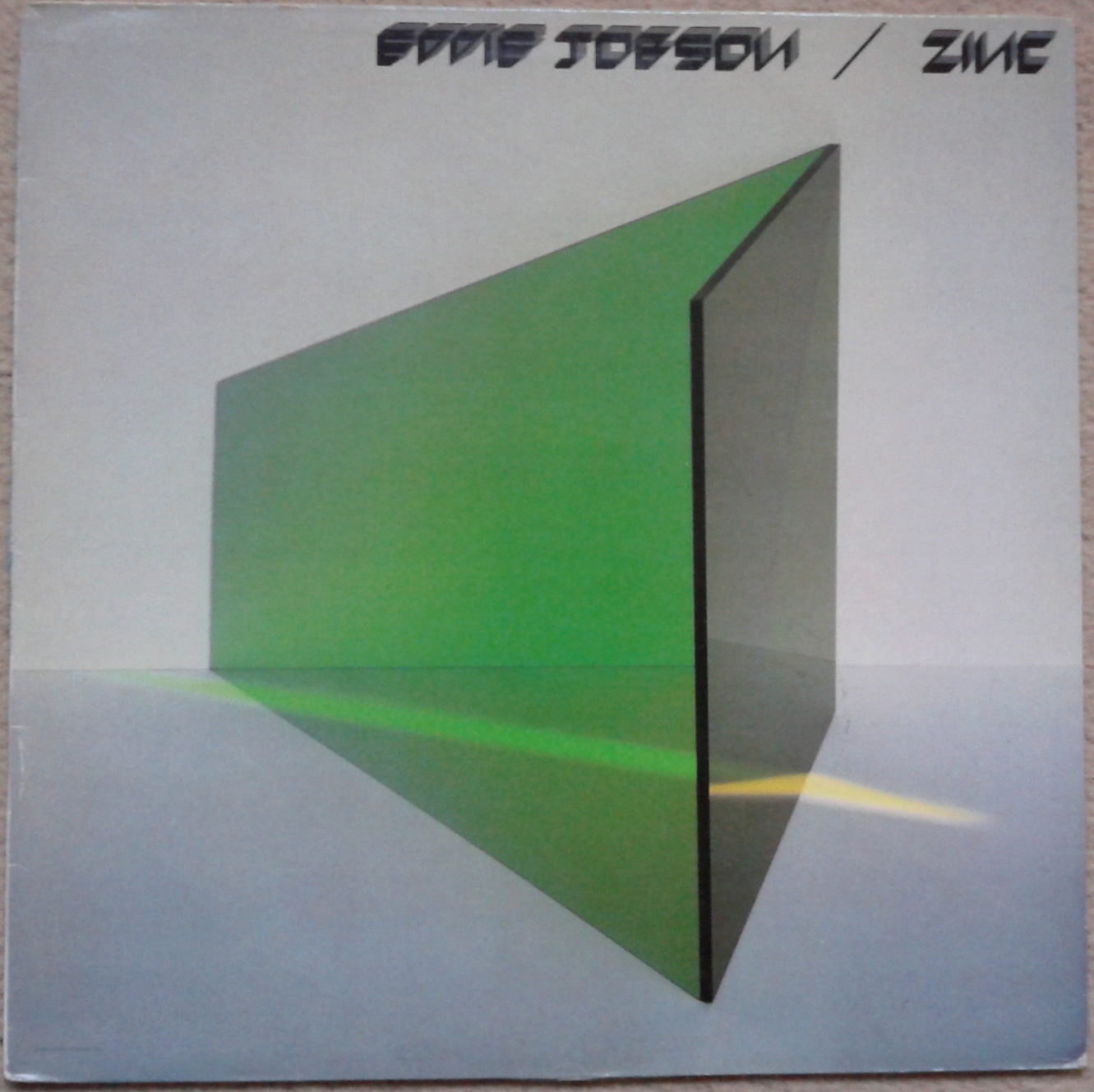 Album #14 : The Green Album by Zinc
This is the solo album from prog prodigy Eddie Jobson. He was consideredsomething of a child prodigy when he was first on the scene. He's maybe 5 years older than myself. Look him up. Founding member of UK, played in Jethro Tull and Roxy Music. Declined an invitation to join Yes. Keyboards vocals and violin. This album was released under the band name of Zinc, yet The Green Album only had the members of Zinc all together on just a few songs. This is an amazing collection of great songs and great players, if you're into prog that is. Fun to play along to as well.
Album #15 : Faith Hope Love by King's X
Their first 4 albums should be on this list but this one has the song "It's Love" which is on my short list of songs I consider to be nearly perfect in every way. What a great band. I connected immediately with them and only understood why after starting to cover some of their songs and they just resonate somewhere deep inside me. Thier first 4 albums especially have been a huge inspiration in every way the last 20+ years.
Album #16 : Space In Your Face by Galactic Cowboys
This is again one of several that should also be on this list by Galactic Cowboys. These guys rock like tomorrow will never come. Awesome vocals, riffs, intensity… When I first heard them I was blown away as some of their riffs are very similar to riff ideas I had recorded back in the 70's and 80's that were influenced by Captain Beyond. Like King's X, Galactic Cowboys has been a huge influence on me in the last 20+ years. Fun and inspiring. Makes you want to 'head bang' even though that would put me in traction these days.
Album #17 : Automatic Man by Automatic Man
I listen to this one a lot and the song 'Right Back Down' is in my rehearsal rotation list. This band featured superb Santana drummer Michael Shrieve and the underrated Pat Thrall on guitar before he joined Pat Travers. Catchy tunes and good riffs with a sort of R&B funky feel. It probably reminds me of Motown which is why I like it so much. The funky rhythmic feel is also something similar to the Texas metal bands such as King's X and Galactic Cowboys.
I failed to mention Motowan as a whole in the original fb list. I loved Motown. That band, the Funk Brothers, which backed most of the Motown artists, just had this amazing rhythm. I still listen to it today. Great stuff.
Okay that's a wrap. As I said earlier there are others that I could list but these are the main influences. The music I still choose to listen to today.